Member Mail 13 / 2020
THANK YOU – Successful Protest Meetings
Dear Colleagues
On Friday, 11 September, we have made history at Zurich and Geneva airport:
Hundreds of aviation employees attended our protest meetings against social cuts and wage reductions. In Zurich alone, approximately 1500 protesters were present.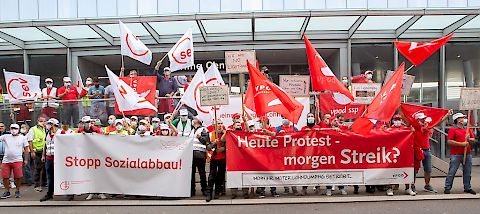 Thank you for your participation. The number of participants employed by Swissport exceeded our expectations. However, we have not reached our full potential among employees of Swiss and other aviation-related companies.
Clear, loud, and united: Protesters made use of our "red cards" addressed to the companies!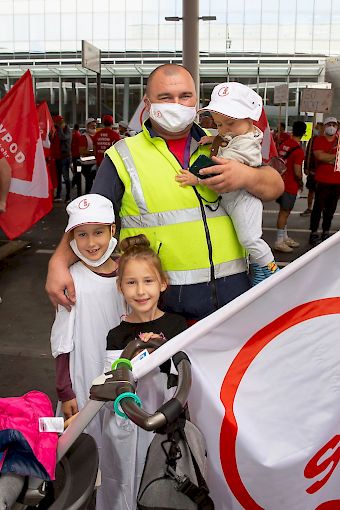 Red card for suspending promised wage developments
Red card for lower time allowances
Red card for increasing weekly working hours
Red card for poor shift working models
Red card for even more flexibility
Red card for reduction of holidays
Red card for worse old age provisions
Red card for lower wages
… and last but not least:
Red card for impairing social compensation plans
In spite of the fact that Swiss benefits from federal guarantees, the company intends to lower their need for them with cost-saving measures and to get rid of the loan conditions as soon as possible.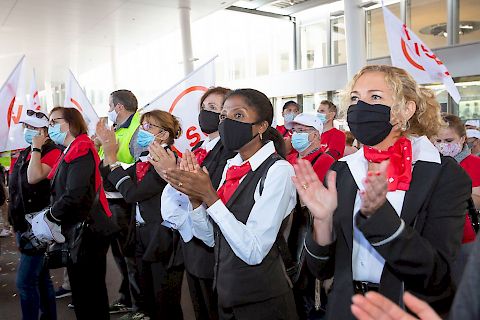 Swissport was unable to guarantee that the financial injection would remain in Switzerland and, therefore, had to renounce federal support. Swissport now intends to feed the hungry mouths of investors with your sacrifices.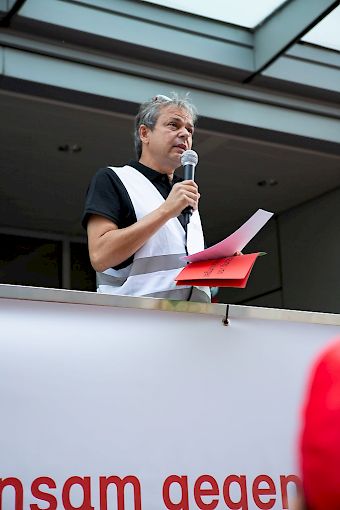 Both companies now present cost-saving plans, in which 15% of personnel costs are supposed to be cut. Swiss can hardly justify being in an emergency situation, given their high profits during the last few years. Swissport, however, already has plans for a rescue company ready in case the current venture should fail.
Dear colleagues, thanks to your support the companies and the public now acknowledge: This is the wrong way.
Let us stand together and fight for a future in which aviation remains operational as a systematically relevant sector.
Dear colleagues, let us also fight hard in negotiations to maintain our jobs and working conditions.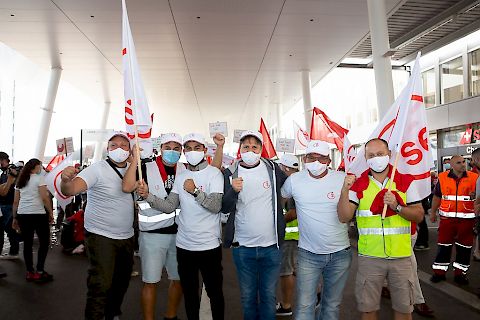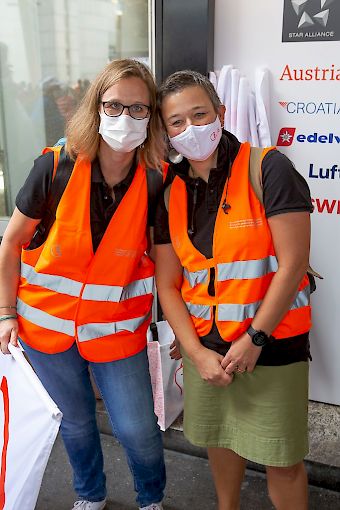 Dear colleagues, please follow our calls for meetings and protests now and in the future. This is the only way to win our fight and to ensure that aviation remains a powerful sector with fair working conditions after the crisis.
Not a member of SEV-GATA yet? Join now to contribute to the success of our joint venture!
With solidary greetings
Philipp Hadorn, President
SEV-GATA, your union in the aviation industry!
Philipp Hadorn, President GATA: SEV-Aviation
Enable JavaScript to view protected content. / www.sev-gata.ch / www.sev-online.ch